This last year was memorable for lots of great reasons, but especially after receiving TWO awards!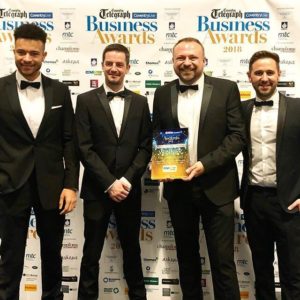 We were extremely proud to win the FirstPro 'Communications Campaign of the Year' alongside clients City of Culture Trust and Advent Communications for our work on the winning UK City of Culture 2021 campaign over the previous two years.
But the biggest surprise was still to come when we won 'Creative Communications and Digital Business of the Year' at the Coventry Telegraph Awards in September.
We are always proud of the work that we produce for our clients, but to get this recognition was amazing and something we will never forget!
To work with award-winning graphic designers, contact us today!